Skal Orlando supports
JOE NEARY MEMORIAL FOUNDATION, a Skal endorsed organization that supports 3 orphanages in Sri Lanka. The Carmel Girls Home at the Arunodaym Covent in Akkaraipattu, the St. Joseph's Girl's Home at the St. Joseph Convent in
Trincomalee and the Joseph Vaz Girl's Home in Nainamabama. They are all equipped for up to 40 children
PERRY PAVILION at the Dr. Phillips Hospital in Orlando
The Cynthia C. and William E. Perry Pavilion is a 12 room guest facility at Dr. Phillips Hospital in Orlando designed as a "home away from home" for families from outside the Orlando area that have experienced unexpected illness or accidents while visiting Orlando. The Pavilion provides family centered lodgings and support services to families and loved ones while receiving medical treatment far from their home communities. The guests are not required to pay for the services and are asked to pay what they can when they can. The Perry Pavilion is funded entirely by donations.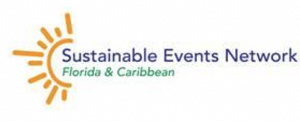 SUSTAIBABLE EVENTS NETWORK FLORIDA AND CARIBBEAN (SENFC)
The Sustainable Events Network is the destination resource for individuals, associations, corporations, event planners and event venues in Florida and the Caribbean. Initiatives include , food rescue, materials re-purposing, energy and water conservation, education, CSR and sustainability best practices. The SENFC team actively engages with all entities in our region to promote sustainability and provide education  – in essence everyone.
Membership in Skål is open to qualified persons in a senior or executive position in the travel and tourism industry.
If you are interested in becoming a member of Skål International just download the pdf by clicking the button below, complete the application and mail it to Skål International Orlando.
We will contact you as soon as possible.
Membership is effective after Skål International headquarters has approved the request and all dues have been paid.
Skal International                  Skal USA