Skål Orlando
International Association of Travel and Tourism Professionals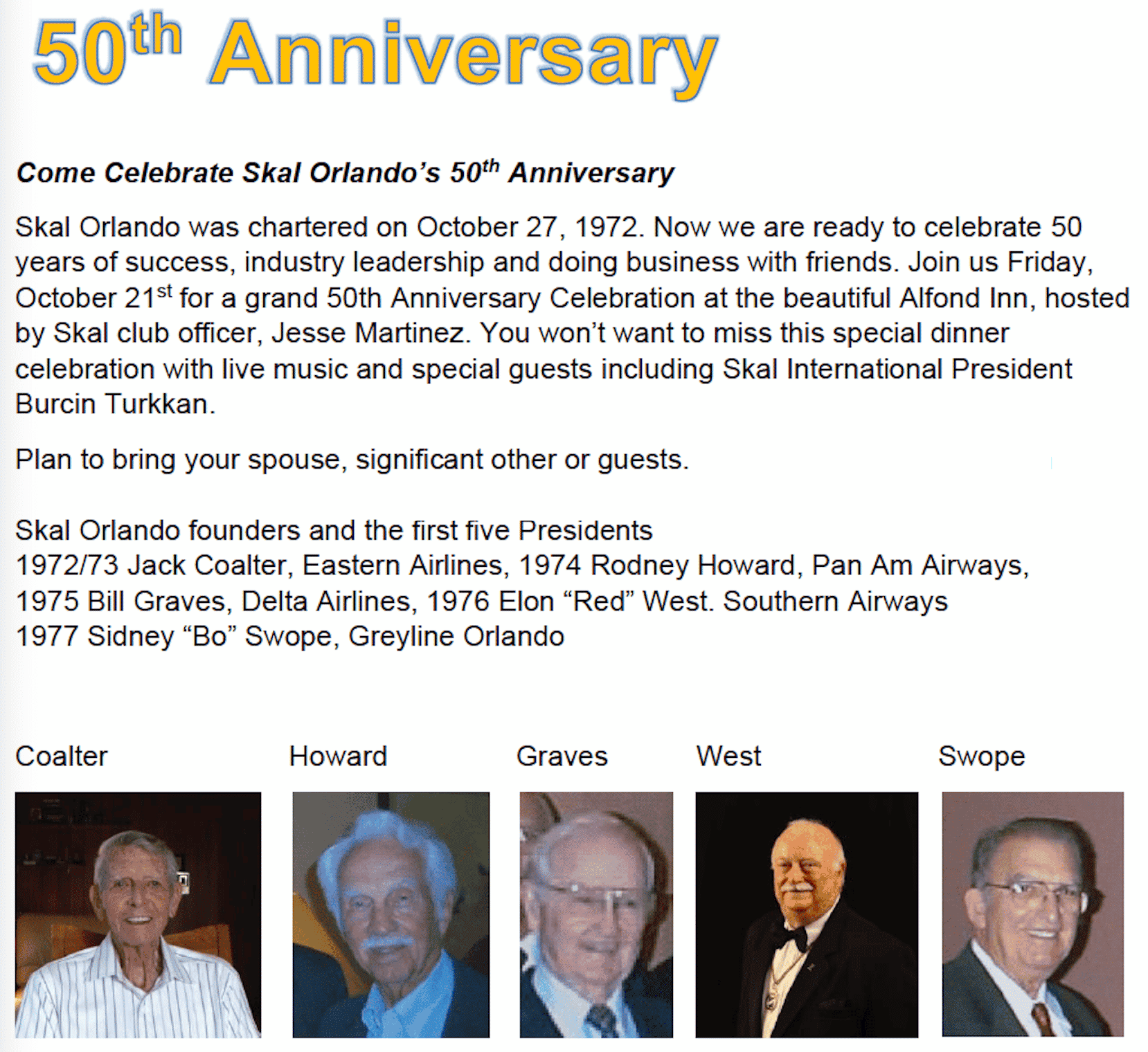 Pay Dues, Guest Payments & Special Events Here
OCTOBER EVENT
Friday October 21st, 2022
ALFOND INN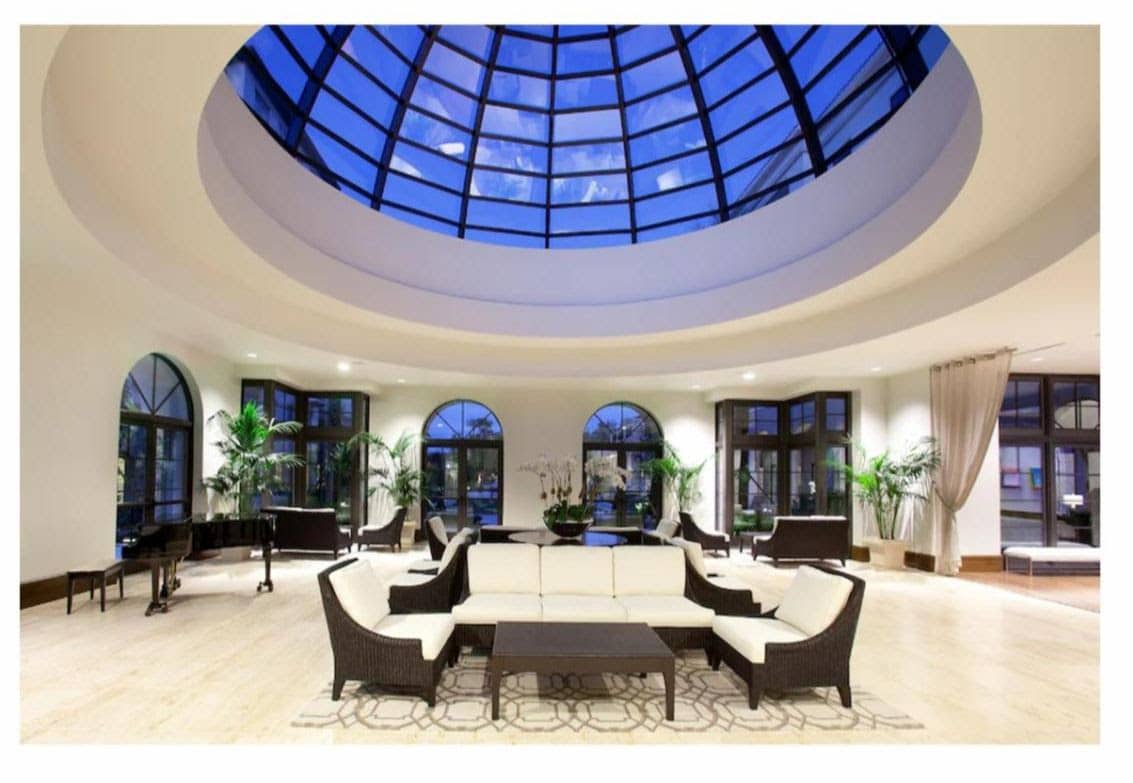 300 E. New England Ave.
Winter Park, Fl. 32789
complimentary valet parking
(tip not included)
Skal Orlando was chartered
October 27, 1972. Now we are ready to celebrate 50 years of success, industry leadership and doing business with friends
We are working with the Alfond Inn for room reservations for the night of 10/21.  Please check later at 
www.skalorlando.com
 for details!
This special celebration dinner/meeting is being hosted by Club Secretary
Jesse Martinez, General Manager of the Alfond Inn
Burcin Turkkan, President of
Skal International will be this evenings speaker
Reception 6:30 – 7:30pm
Dinner & Speaker 8:00pm – 10:30pm
Attire
Semi Formal
Cost
Active members prepaid
Retired Members $75.00
Guests and Prospective Members $110.00 ($85 if prepaid)
To Prepay visit SkalOrlando.com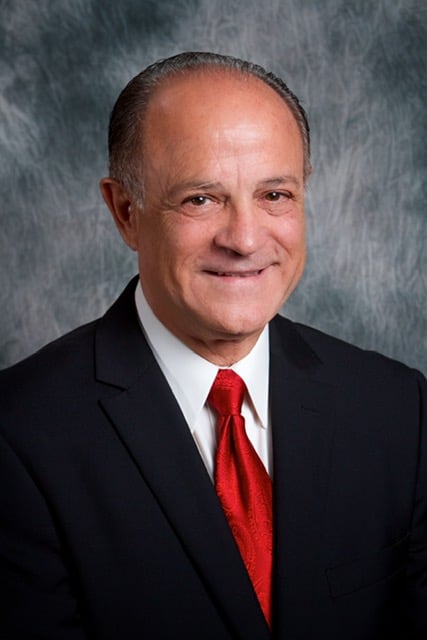 What Is Skål?
Skål is the only international organization that brings together all branches of the travel and tourism industry. Representing the industry's managers and executives, Skål leagues meet at local, national and international levels in an environment of friendship to discuss subjects of common interest.
The first Club was founded in Paris in 1932 by travel trade managers who had been on an educational tour of Scandinavia and the idea of international friendship gained such popularity that in 1934, Skål achieved international status with the formation of the Association Internationale des Skål Clubs (A.I.S.C.), on the initiative of the first President of the Paris Skål Club and the man considered the "Father of Skål", Florimond Volckaert.
From that modest beginning, Skål now has more than 15,000 members in over 360 Clubs, spread throughout 80 countries. As in other associations of professionals (such as Rotary, Oddfellows and Lions), most Skål activities take place within the Clubs, but the movement also features National and Area Committees coming under the umbrella of the A.I.S.C. (Skål International), which has its own Secretariat in Torremolinos, Spain.
Skål International is managed by an Executive Committee of six members, elected by Club delegates to the General Assembly, which is held in conjunction with the World Congress. This five-day Congress is hosted by a different country each year, thus offering members and their companions the opportunity of observing, first hand, the travel and tourism industry potential of other countries.
Membership in Skål is open to qualified persons in a senior or executive position in the travel and tourism industry.
If you are interested in becoming a member of Skål International just download the pdf by clicking the button below, complete the application and mail it to Skål International Orlando.
We will contact you as soon as possible.
Membership is effective after Skål International headquarters has approved the request and all dues have been paid.
Skal International                  Skal USA